NEWS
Mochakk's Debut at Loveland Festival, ADE takeover
Author: Natalia Sanchinelli
20 November 2023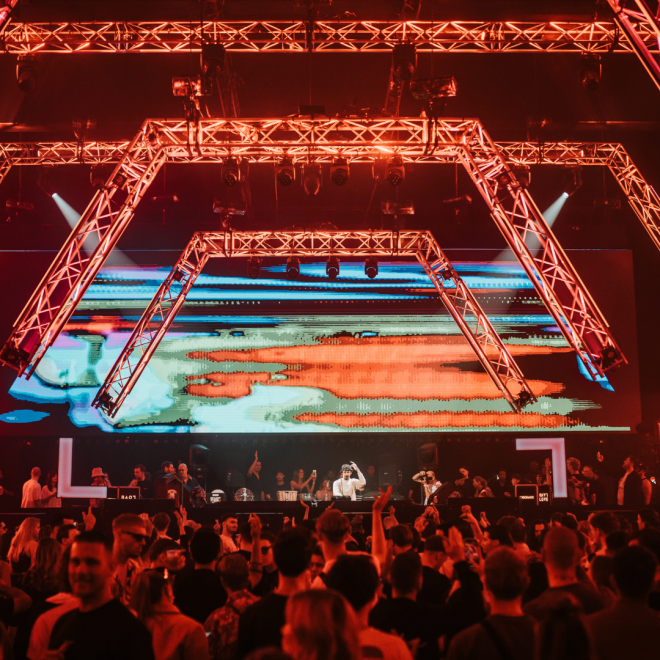 Mixmag was honoured to witness Mochak Debut at this year's Amsterdam Dance Event at the iconic Loveland Festival. The 24-year-old DJ and producer from Brazil has been turning heads in the electronic music scene worldwide with his lively performances and eclectic sound.
Mochakk's musical journey began at the age of 12 when he learned how to create his own hip-hop beats. By the time he hit 15, he started delving into electronic music, quickly gaining recognition for his DJ skills, delivering sets that made the dancefloor explode with energy, and eventually venturing into producing his own tracks.
The self-taught DJ and producer quickly gained prominence in Brazil's club circuit with his unique blend of timeless beats and modern sounds. Mochakk's nod to the rich music culture of his home country, combined with a wide palette of electronic music and hip-hop influences in his original productions and viral sets, caught the attention of the industry's biggest tastemakers and key players. This led to stellar collaborations with the likes of the Martinez Brothers and Diplo, as well as Mochakk playing at the world's biggest festivals such as Timewarp, CircoLoco, and EDC, to name a few.
As he reflected on his unique musical journey from Brazil to the global stage, he said:
"It took a lot of work and determination to secure my place in the industry. But as I gained more space for sharing my music and performing, I feel that people got to know me better and became excited about my work. So here I am—hello to those who don't know me yet!"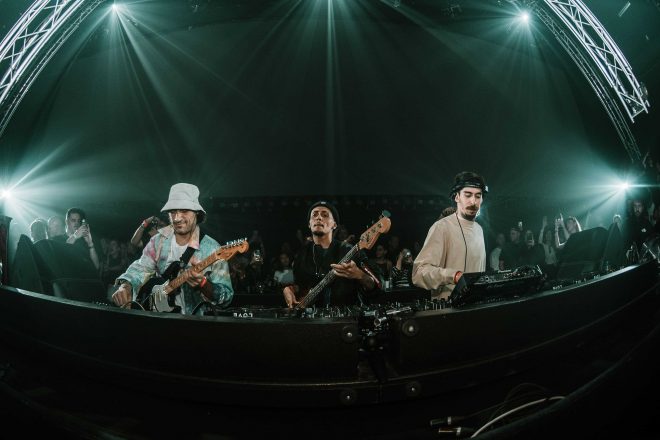 "How do you feel about your experience here in the Netherlands?"
Mochakk's monumental debut at Loveland Festival during ADE, with a sold-out headline show where he played for 8 hours straight and did b2b jams with Joni and Bora Uzer, was one for the books. Mochakk's face lit up with joy during his chat with Mixmag when the topic turned to his experience.
"I absolutely loved it. It was a fantastic experience to play to such a supportive and enthusiastic crowd, and Loveland's professional approach and support for emerging talent made it all the more special." He goes on to say, "For those from countries like Brazil, it's mind-blowing that electronic music rules here [in the Netherlands]. In Brazil, we've got baile funk and sertanejo [Brazilian country] taking the lead. But electronic music is becoming more and more popular, so I'm very proud to see that Brazilian artists and festivals are becoming a reference internationally."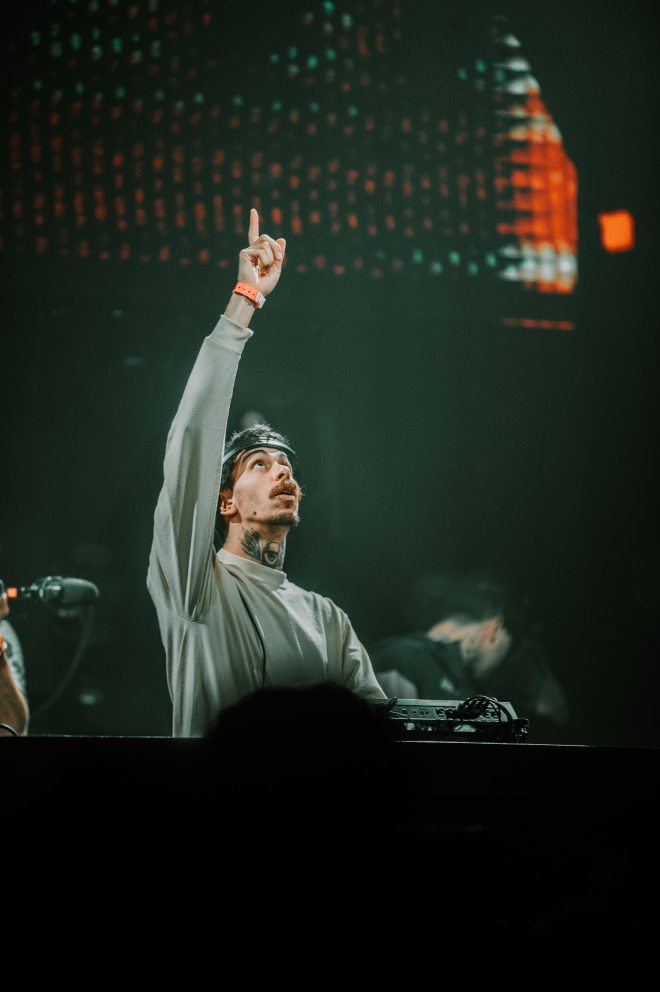 He acknowledged his admiration for the Dutch electronic music scene as he described his experience of performing at Loveland.
"It's a blast, but it also come with some pressure as people here a very well educated with the sound, they know the good stuff, so you have to play the right way"
A seasoned musician embraces the unexpected and experiments with style, and that's precisely what Mochakk did. In his own words, "I love a change in plans. Especially when there's more time to play. Being able to play an extended set,allows me to deep dive into different genres and craft these one-of-a-kind experiences and moments." Hold on tight because the ride is far from over! Mochakk teased: "There's so much more in store. The Mochakk Calling project is going strong; we have recently had shows in Los Angeles, San Francisco, and of course, the sold-out party we just held during ADE in October. Plus, I've got a lot of new music coming in the new year. Stay tuned!"
Mochakk's grandiose debut at Amsterdam Dance Event was just the beginning of an electrifying journey filled with surprises. Anticipating electrifying sets and spreading good vibes throughout the global electronic music community, he's all set to ignite dancefloors worldwide. And guess what? Mixmag will be right there, amplifying those beats and ensuring our readers groove to the freshest sounds in the world. Stay tuned because the party's just getting started!

Load the next article