MUSIC
DESERT HEARTS PIONEER MIKEY LION UNLEASHES HIGHLY ANTICIPATED REMIX 'YOU ONLY DIE ONCE (feat. Snoop Dogg)' BY DESTRUCTO
Laura Liendo
10 November 2023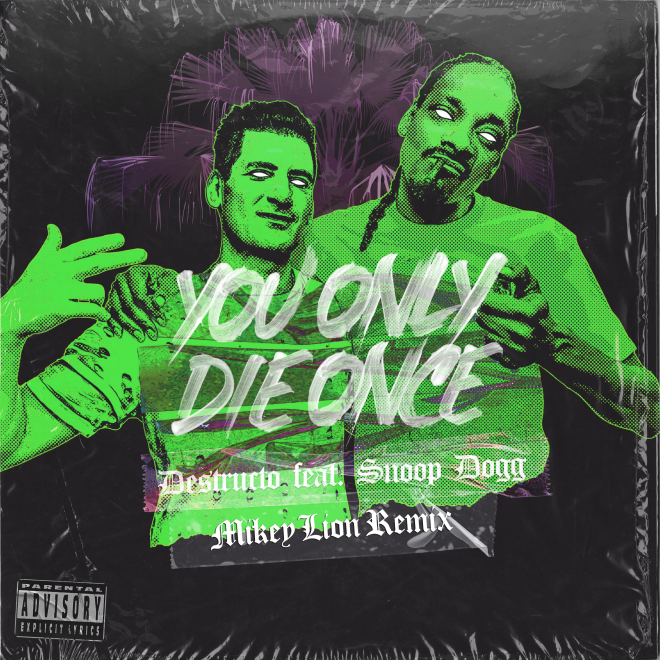 Mikey Lion, the visionary pioneer of Desert Hearts Music Festival and Desert Hearts record label, stands as a luminary of the underground dance scene. He's on the brink of unveiling his seismic remix of Destructo's masterpiece, "You Only Die Once (feat. Snoop Dogg)," on the cherished canvas of Destructo's record label, All My Friends (AMF). This musical alchemy, weaving together the threads of house and hip-hop, is poised to make its grand entrance on Friday, November 10th, promising to reshape the very essence of house music with its innovative energy.
This exciting remix kicks off with a catchy bassline and an irresistible dance beat. It radiates a nostalgic atmosphere that brings out a sense of joy and adventure, further amplified by the vocals of the iconic hip-hop artist, Snoop Dogg. Together, these elements form an unforgettable house remix and a dance floor anthem.
At the Day To Night Festival, the renowned house icon unveiled his remix. Fans were infused with an unparalleled sense of joy and optimism as the crowd came together, grooving to the lively and uplifting rhythm epitomizing the essence of house music.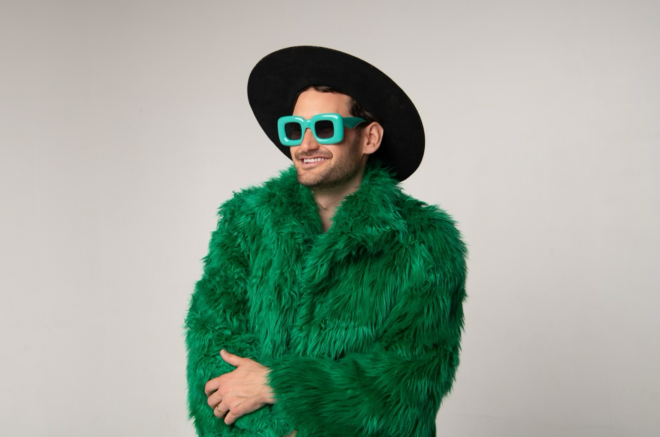 With a career spanning over a decade, Mikey Lion is a well-established figure in the house and dance music scene. His musical journey started as a Hip-Hop enthusiast, but it underwent a profound transformation at Coachella 2006 when Daft Punk's performance ignited his passion for House music. At the age of 24, a psychedelic experience unveiled his life's purpose: spreading love. In 2012, he co-founded Desert Hearts, an event in the Mojave Desert centered around love and positive vibes, which has since evolved into the renowned Desert Hearts Festival. In 2014, Mikey launched Desert Hearts Records, and in April 2021, he released his debut album, 'For The Love,' capturing the essence of eight years of global touring experiences.
He has consistently led his audience on captivating sonic journeys, a hallmark evident throughout Mikey Lion's personal catalog, with hits like 'Glide' alongside Sacha Robotti, boasting over 1 million plays on Spotify. These qualities shine through in his remix of "You Only Die Once (feat. Snoop Dogg)," hinting at the promising future awaiting its creators.
MIKEY LION NOTABLE HIGHLIGHTS/ACCOLADES:
Festivals/Shows: EDC Las Vegas, HolyShip! Wrecked, Electric Zoo, Disco Night, Love Machine, and more
Collaborated with: Justin Martin, Kevin Knapp, RYBO, Sacha Robotti, and more
Past editorial support: LA Weekly, Southern California News Group, and more
Upcoming Shows: Knockdown Center in Brooklyn, New York and E Komo Mai in Honolulu, Hawaii
Load the next article