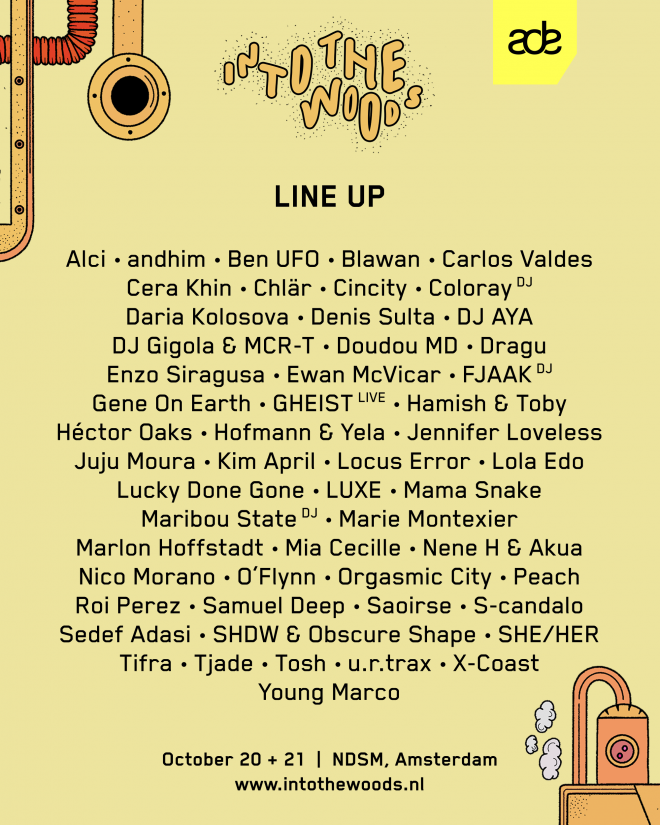 INTO THE WOODS ADE FESTIVAL 2023
October 20 - 21
noon till 23:00
NDSM-wharf, Amsterdam
Saturday is sold old, Friday tickets are still available.
Into the Woods ADE Festival turns up again with monstrous music. Cling from noon till 23:00 at the raw NDSM-wharf and plunge Friday and Saturday into your Amsterdam Dance Weekend. Clump on 20 + 21 October together and submerge into whirling astonishments.
The wharf will be filled with 8 music stages, all with a different sound. If you are someone who likes to dance to techno, then don't hesitate to swing by, or for the eclectic/tropical music lovers among us, there is the Faya Faya stage. Find out which of the artist will serve as your natural habitat during Into the Woods ADE Festiva.
Most of the stages will be covered by tents but do keep in mind that there are still some things outside. Of course we will make sure that there will be a truckload of creative stimuli. Have a seat and and be amazed by the fire spectacles or by the art of the live painting artists. There also will be more than enough to do, just walk around and hop on an animal on wheels for a joyride or shop your new festival outfit at the market.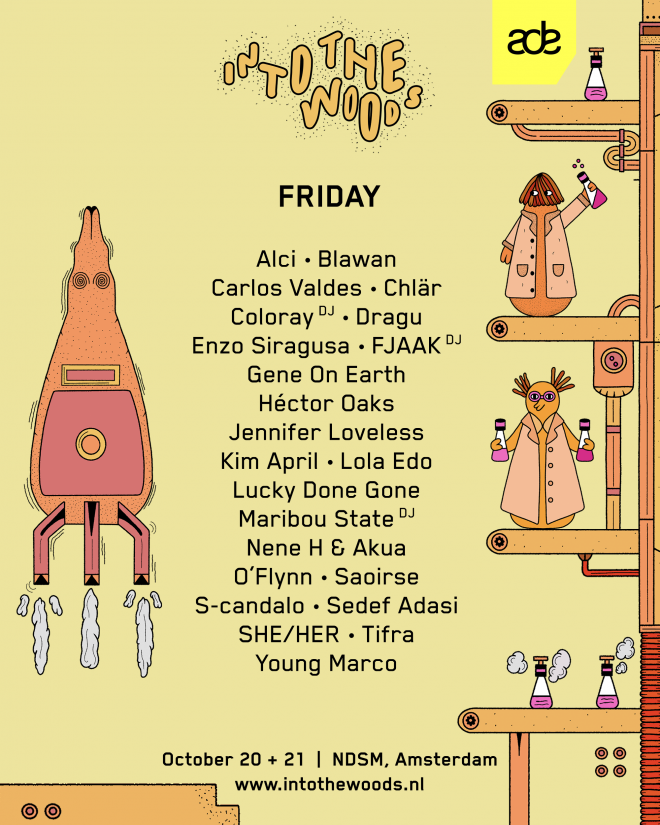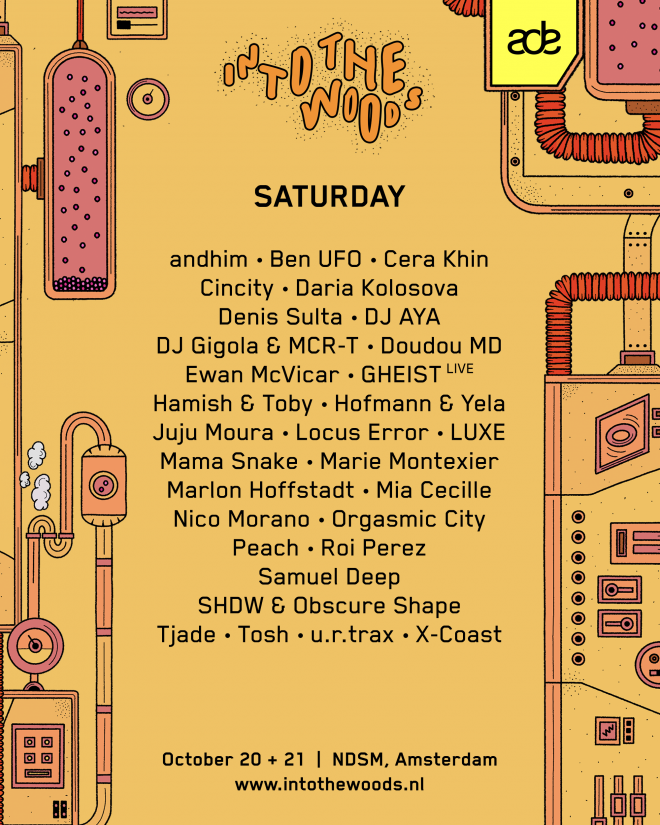 Load the next article